About Us



The Chagrin Falls Educational Foundation (CFEF) was founded in 1988 with seed money from the Lucy Bullard Trust. Lucy was a long time Chagrin Falls resident who felt strongly about the significance of maintaining an exceptional public school education for local students. The founding members made a firm commitment to invest and grow the original endowment, which enables the Foundation to support innovative academic and cultural initiatives within the Chagrin Falls School District.​

The Foundation believes it is important for students to reach out to others and to serve CF Schools. Through the CFEF Student Board, students have the opportunity to learn about the challenges facing Chagrin Falls Schools and to work toward improving education. Students will learn about community service and the skills necessary for philanthropic leadership, fundraising and grant writing.
Powered by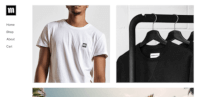 Create your own unique website with customizable templates.