About Us



The Chagrin Falls Educational Foundation (CFEF) was founded in 1988 with seed money from the Lucy Bullard Trust. Lucy was a long time Chagrin Falls resident who felt strongly about the significance of maintaining an exceptional public school education for local students. The founding members made a firm commitment to invest and grow the original endowment, which enables the Foundation to support innovative academic and cultural initiatives within the Chagrin Falls School District.​

The Foundation believes it is important for students to reach out to others and to serve CF Schools. Through the CFEF Student Board, students have the opportunity to learn about the challenges facing Chagrin Falls Schools and to work toward improving education. Students will learn about community service and the skills necessary for philanthropic leadership, fundraising and grant writing.
Student Philanthropic Board 2017-2018
Executive Board
President: Michael Donley
President: Annie Zimmer
Secretary: Francesca Joseph
Co-Treasurers: Connor Lewis & Peyton Lewis

Committee Chairs
Philanthropy- Stephen Kruszenski
Camp Fair- Lucy Fricke
Film Fest Run- Courtney Curtiss
Grants & Endowment- Michael Donley
Kids Afternoon Out- Bethany Bacus
Pancake Breakfast- Francesca Joseph
Used Sporting Goods Drive- Hannah Clarke
Used Sporting Goods Drive- Sarah McKee

Seniors
Bethany Bacus
Jack Barr
Chris Currey
Michael Donley
Francesca Joseph
Connor Lewis
Annie Zimmer

Juniors

Nick Angelino

Courtney Curtiss

Lucy Fricke

Jack Johnson

Stephen Kruszenski

Peyton Lewis

Scotty McCormack

Lisa Nazelli

Francie O'Neil

​Aaron Passalacqua

Sophomores

Molly Barr

Carolyn Bencko

Parker Broz

John Cashy

Hannah Clark

Sara McKee

Molly Nachtwey

Lilly Orazen

Freshman

Gillian Brown

Emily Collins

Adelaide Doman

Marley Goodwin

Lily Karyo

Zach Lechman

Owen Lewis

Tyler McLain

Sadie Nachtwey

​John Ranieri
Visit our Website
Powered by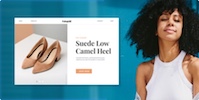 Create your own unique website with customizable templates.