The Chagrin Falls High School Student Council
organization creates opportunities for students to become active, engaged leaders in their school and community. Members promote and practice good citizenship, coordinate student activities, develop a healthy school spirit, and raise funds for various programming. A strong student council organization leads to positive change within the school and beyond.
Staff Advisor
: Michael DiGeronimo
Meetings
: TBD
Officers
President:
Eneh Turozci
Vice President
: Chris Currey
Secretary:
Jack Kukla
Senior Officers
: Michael Donley, Joey King, Ben Cervelloni
Junior Officers
: Sage Klein, Maggie Munday, Brooke Weston
Sophomore Officers
: William O'Brien, Cameron Owen, John Campbell
Freshmen Officers
: Paula Loudermilk, Christian Hoimes, Lily Catney
Freshmen Reps
: Lily Kayro, Emily Collins, Elle Moore, Aerin Krebs, Andrew Neimeier, Elizabeth Foley
Powered by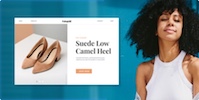 Create your own unique website with customizable templates.