Proposed new Clubs
Chagrin Falls High School values student voice and initiative. Below are a list of clubs proposed by students this school year.
All newly proposed clubs will be evaluated throughout the school year.
GSA- Create a safe, welcoming, and accepting school environment for all youth, regardless of sexual orientation or gender identity. GSA looks to provide a supportive environment for lesbian, gay, bisexual, and transgender (LGBT) students, as well as those who are perceived by others to be LGBT, are questioning their identity, have LGBT friends or family members, or just care about LGBT issues.
Advisors- Ms. Ashkettle & Mr. Bachofsky
The Sackmigos- Students get together and share their love for Hacky-Sack while also exercising and getting to meet new people
Advisor- Mr. Scott
Anatomy Club- Students who have a passion for the content area and wish to deepen their knowledge prior to Senior year.
Advisor- Ms. Cymanski

Ultimate Frisbee Club- Students will have opportunities to learn the dynamics of Ultimate Frisbee and play against others in the group.
Advisor- Dr. Jacobs

Math Society- The purpose of this club is to bring a groups of students together to better themselves and achieve success relative to math skills.
Advisor- Mr. Hass-Hil
Chagrin Musical Service- For musicians looking to put their skills to use. Get involved in chamber music and community service. We spread music through various outreach programs and volunteering, whether that be musical therapy at University hospitals or performing throughout our community- while getting those necessary service hours. We're committed to initiatives that further musical interest in our community and schools, while developing leadership skills with opportunities such as mentoring intermediate school students.
Advisor- Ms. Karriker
CFHS Model UN- Much like the real United Nations, we will meet and pick a country to represent. There will be a global problem that needs to be fixed. Two people per country brainstorm and collaborate with other countries across the globe to gain resources, tech and support to solve the issue. Each country brings important diplomacy and resources to light.
Advisor- Ms. Powers

Bowling Club- Our mission as a club is to create a casual social environment revolving around the game of bowling. Students would play in friendly scrimmages as well as get better acquainted with the game and learn new skills.
Advisor- Mr. Hass-Hill

Powered by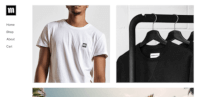 Create your own unique website with customizable templates.